Artwork & Graphic Design by Gwen Cleveland, David L. Hubbard

We promote the study of the Urantia papers,
A Course in Miracles, the Pathwork Guide lectures, and the newer revelatory messages of today. 
Our ambition is to create a searchable database that compares key spiritual concepts in all of these sources. We welcome all technical help we can get on this project which is officially activated in December, 2021. 
In the meantime, you can enjoy and learn at these respective websites which all incorporate search engines and downloads.
The Urantia Book is represented splendidly by the Fellowship and Truth Book with excellent features. a search engine and downloads of all 196 papers. Go to their homepage or search engine.
A Course in Miracles is showcased by the Institute for Spiritual Enlightenment which offers downloads, links and a schedule of online pandemic-era events. Go to homepage.
The Pathwork Foundation hosts a global network that holds online events and showcases the foundational 258 spirit-driven lectures of Eva Perriokas. Go to their homepage and follow links for downloads and searches. 
The Teaching Mission pages on our site features celestial transcripts dating back to 1992 from Urantia groups connected with Christ Michael's 'Correcting Time' redemption of the planet. Teachers include Michael, Abraham, Machiventa and other Melchizedeks, Celestial Artisans and ascending Morontian teachers.
Follow the links to get A-Z teacher transmissions, plus a collection of articles, e-books, periodicals, audio and photos of participants. 
The Magisterial Mission pages on our site feature packets of spiritual lessons conveyed by our fellow workers in the planetary spiritualization — thousands of pages of worthy advice to help us cope with and conquer our Apocalyptic challenges. Follow the introduction by Roxanne Andrews into a new world of celestial co-creative expressions, including Divine Love Sanctuary, Correcting Time, Magisterial Mission, the 11.11 movement and the Institute for Christ Consciousness.
Friends and Sources is our collection of admirable spiritually-connected workers in the new era.
As we continue to build content on the site, we will prioritize the development of comparative research tools that we believe can be of exceptional value to current and future scholars. We can be the nucleus to study the major new spiritual revelations of our time. Let's do that. — JC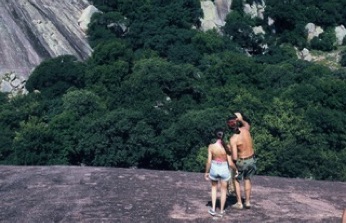 SPIRITUALITY MATURITY — A FREE E-Book with 100 lessons from celestial teachers for a 100-day program to enhance your spiritual growth. Collected by Jim Cleveland.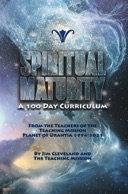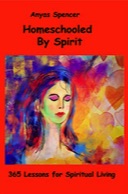 "Homeschooled by Spirit" announcing a new book channeled by Anyas Spencer. 365 days of lessons.
NEW LINKS to Amazon editions of two Teaching Mission early years history books: The Correcting Time and The Center Within, both by Fred Harris. Inspired by the Tallahassee, FL. group.